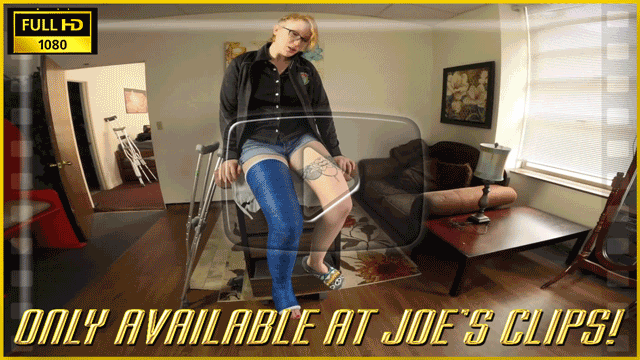 This is the super cute new model Izzabella's first shoot and I've got some amazing shots of her in her blue LLC coming. This clip was all shot with a GoPro so it's all super wide angle. I told her to just talk a lot and she does just that. I'm not even sure what she's saying half the time, but she's a character and I look forward to more shoots with her. In this clip, she crutches for the first time and stops to wiggle her cute toes.
Bonus: The bundle includes 300 extra pictures not seen at CF!

Price: $10 | 15 Min | 1080P
---
Or get the clip plus 500 images from this shoot in 10MP resolution for $15!