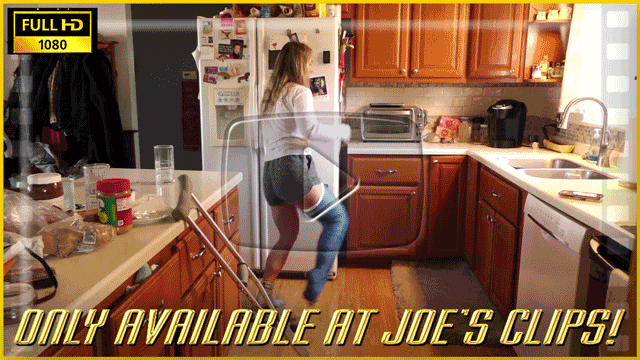 Victoria's in an angled blue LLC and Friendsgiving is tonight! She hops around the kitchen, but she doesn't have anything to cook. So she heads off to the grocery store with Angel. She crutches around the store with her cast completely covered by pants and sock before stopping to grab a coffee. She pulls off the sock and pulls up her pants leg and then crutches around some more to finish her shopping. Angel even gives her a ride on the shopping cart for part of it. Afterwards, Victoria puts her groceries away at home.
Bonus: The BUNDLE includes an extra 12 minute application clip!

Price: $25 | 1 Hour | 1080P
---
Or get the clip plus over 300 images from this shoot in 10MP resolution for $30!