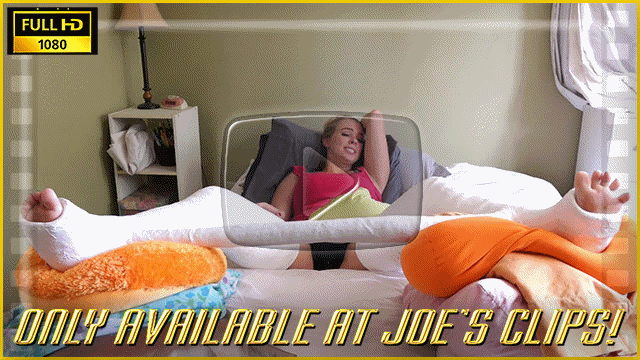 In a shoot very similar to her fiber DLLC with spreader bar, Angel is in a big plaster DLLC with spreader bar in bed and in great pain. In the first part of the clip, the camera explores her cast as she moans and whines about her predicament and her pain. Later, she's out in public in a wheelchair when she runs into a curious customer that asks her about her casts. Angel explains what happened and the stranger offers to push her wheelchair for her. Finally, Angel is back in bed and calls a friend to help her get to the bathroom. He has to pick her up and carry her there. Then her and her friend put some signatures on her cast.

Price: $25 | 31 Min | 1080P
---
Or get the clip plus over 100 images from this shoot in 10MP resolution for $27!