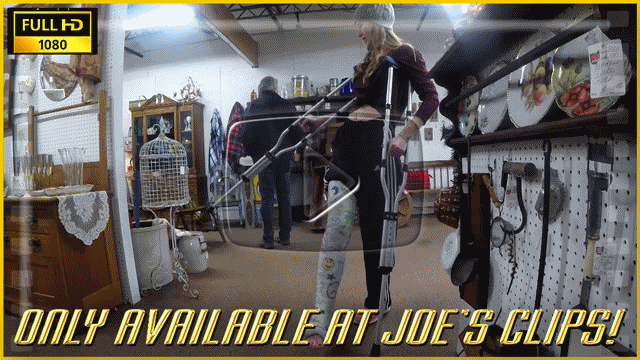 In this clip, Paradise and I head out to a busy antique mall after putting her in a faux term LLC. This time I've figured out a way to film her from the front the whole time, capturing some of my best public footage ever. Paradise crutches all over the mall, stopping to check out antiques and pose for pictures. Stay tuned for part 2 when she gets a chair and even more attention.

Price: $20 | 23 Min | 1080P
---
Or get the clip plus 60 images from this shoot in 8MP resolution for $25!