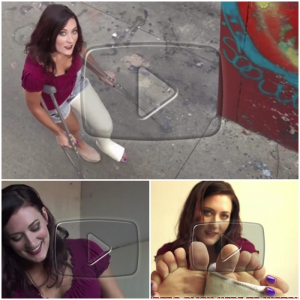 In these three clips with over 20 minutes of footage, the beautiful Jessica talks while I put on her LLC, so you get to see her great personality. Then, there's a 7 minute crutching clip as she learns to crutch. Finally, there's a very sensuous three minute toe wiggling clip! The pictures are beautiful as well, so try the bundle. 
Resolution: 1080P
Running Time, 23 Min.
Price: $16
---
Or get the clip plus 100 images from this shoot in 10MP resolution for $21!