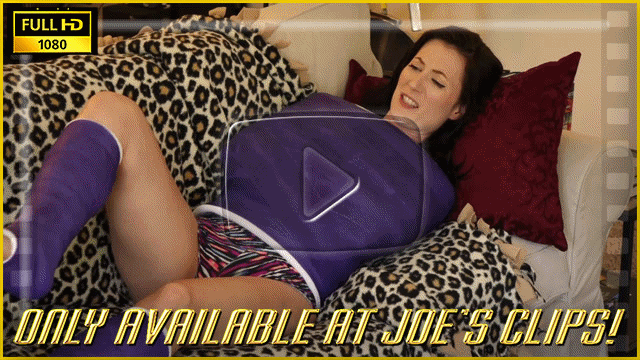 Evidently, some of Jessica's friends thought it would be funny to cast her up in a purple fiber straight jacket and two pointed SLCs and leave her like that for the weekend. Needless to say, Jessica is not a happy camper. She finds a note saying "I can't believe you wanted to stay like this the whole weekend!". After coming to grips with the situation, Jessica has to figure out how she's going to eat, drink, and possibly escape her apartment and get help.

Price: $30 | 27 Min | 1080P
---
Or get the clip plus 150 images from this shoot in 10MP resolution for $35!