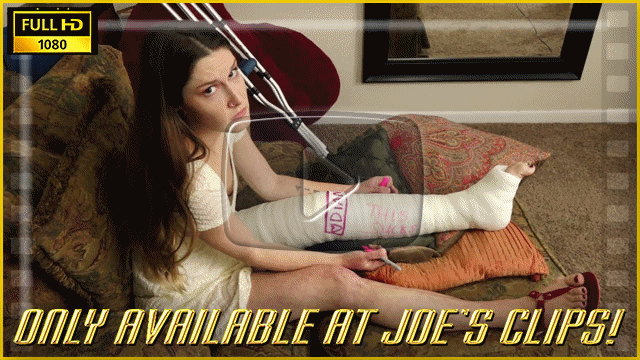 Geena just got her LLC and she's at home and very sore. She tries to get comfortable before getting up to hop and do some chores around the house.

Price: $10 | 14 Min | 1080P
---
Or get the clip plus 50 stills from this shoot in 10MP resolution for $10!