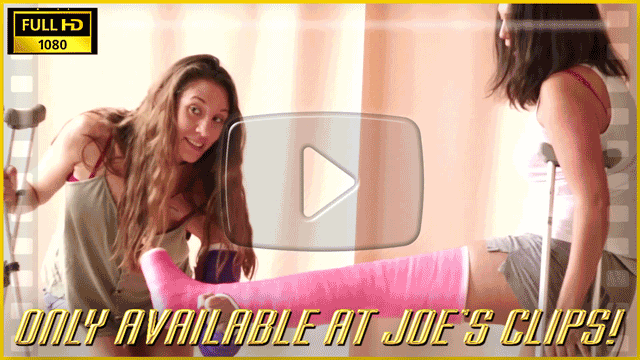 Luckily I had a friend handy to film some behind the scenes footage on this shoot with best friends Kali and Emily. Kali's in a straight pink LLC and Emily's in a purple SLC/LAC combo. Watch them model and pose their feet together, sign each other's casts, and react to having their casts removed in this fun 15 minute clip.
Price: $10 | 15 Min | 1080P
---
Or get the clip plus over 500 images from this shoot in 10MP resolution for $15!