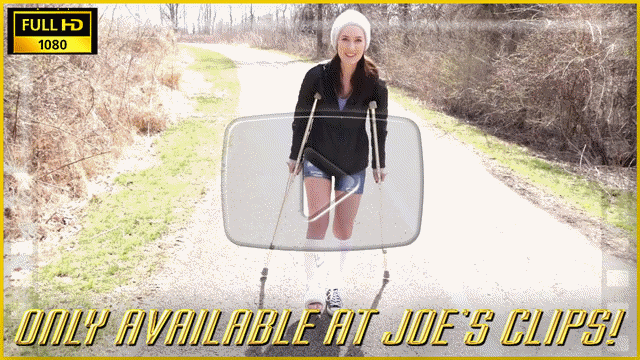 Jessica crutches down a trail at the park telling us how she broke her leg and got an SLC. Then ponders out loud how it would be to have two SLCs and how she could make that happen. She decides that she will crutch in a high heel and just see what happens. Sure enough, she breaks her other ankle right away. Skip to around a month later and she's got two filthy, worn SLCs covered in signatures. She tells us all about what it's been like, all the attention she's been getting, and what a turn on it's been.

BONUS! The bundle comes with 150 extra pictures not seen on CF!
Price: $20 | 31 Min | 1080P
---
Or get the clip plus 360 images from this shoot in 10MP resolution for $25!