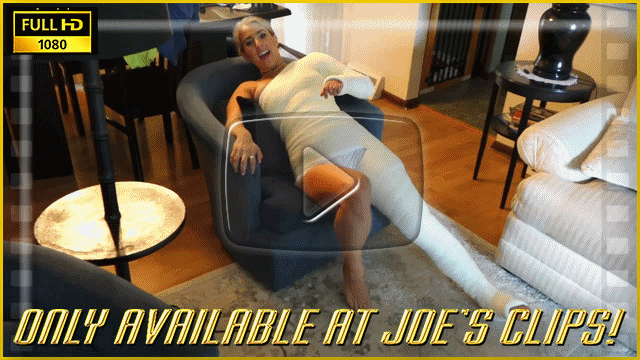 We haven't had a half body cast in a while and who better to do it than the beautiful Victoria. This is possibly the biggest cast she's ever had, but she didn't mind it at all. This is a behind the scenes style video so Victoria is just being herself as I film her moving from place to place for pictures. She finds it a little tricky to walk in at first, but she gets the hang of it quickly and is walking around the house, outside, and even up and down the stairs. Don't miss this 25 minutes of Victoria body cast action!

Price: $25 | 25 Min | 1080P
---
Or get the clip plus over 300 images from this shoot in 10MP resolution for $30!