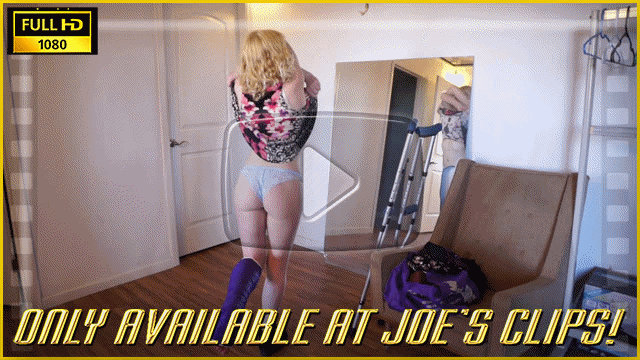 This is especially good for a model's first clip. Lyric crutches for the first time and changes clothes in her SLC. She attempts a big stair case and luckily I was spotting her because she falls into me on the way down. Later she practices crutching some more and there's a great toe shot at the end.

Price: $10 | 12 Min | 1080P
---
Or get the clip plus over 500 images from this shoot in 10MP resolution for $15!