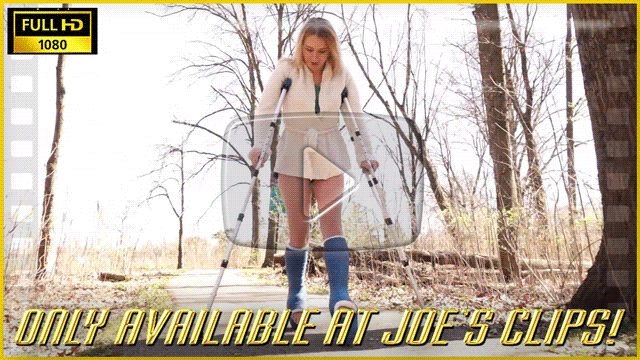 Angel is in two super high SLWCs and she's taking a walk down a trail at the park with crutches. The camera gets lots of low angle closeups of her walking along as her cute toes hang over the front edge. Later, she walks around the kitchen making herself some lunch. She takes a break to wiggle her toes and then goes outside in the yard to play on her casts some more.
BONUS! The bundle comes with over 150 extra pictures not seen on CF!
Price: $20 | 33 Min | 1080P
---
Or get the clip plus 400 images from this shoot in 10MP resolution for $25!