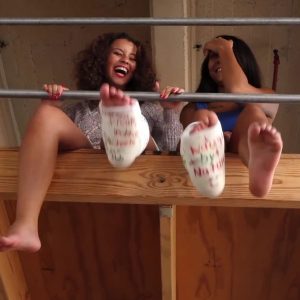 When you get a couple of friends together and put them in casts, you know they're going to have fun. In this clip, Chasity and Alexa crutch for the first time, sign some funny stuff on each other's casts, dangle their SLCs over the balcony while hamming it up, and crutch some more! Log in for this fun clip.
Resolution: 1080P
Running Time, 12 Min.
Price: $12
---
Or get the clip plus 135 images from this shoot in 10MP resolution for $17!