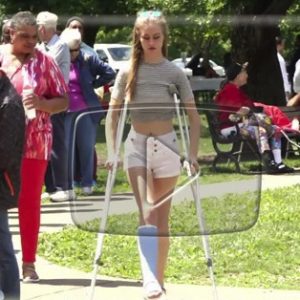 Paradise crutched around all day, all over the place for this shoot. She was pretty tired by the end. Unfortunately, I only captured about 6 minutes of it, but I did get some great shots! There's even a short bit of toe wiggling.
Resolution: 1080P
Running Time, 6 Min.
Price: $8
---
Or get the clip plus 210 images from this shoot in 10MP resolution for $15!