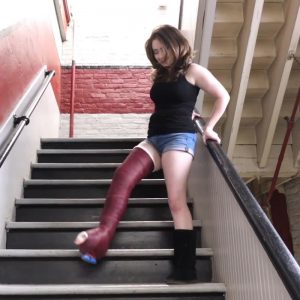 Misty walks around the studio in her LLWC, then she goes up and down some steps. At the end of the clip, there's a nice closeup shot of her LLWC as she walks up to the camera wiggling her toes.
Resolution: 1080P
Running Time, 4 Min.
Price: $7
---
Or get the clip plus 100 images from this shoot in 10MP resolution for $12!