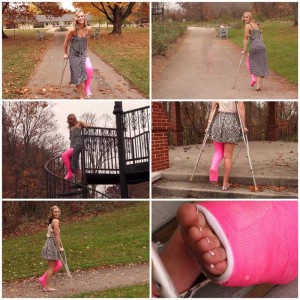 11.26.15 – A fan suggested that I hurry up with the Fay clip and "give us something to be thankful for". So, I wanted to make sure and get this up today 🙂
This is Fay's first clip from her pink LLC. She had a case of the giggles as she kept looking at the camera and laughing at the end of each shot. She's super cute in this clip and it's non-stop crutching except for a toe wiggling shot at the end. Enjoy!
Resolution: 1080P
Running Time, 12 Min.
Price: $11
---
Or get the clip plus 200 images from this set, in 10MP resolution, for only $20