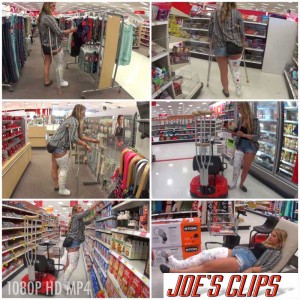 Part 1
06.27.15 – In this clip, Victoria goes to a local department store for some shopping. First she crutches all around the store looking at clothes and stuff and then she gets a cart for some grocery shopping. I'm filming with my hidden camera and I've got a microphone on Victoria so you can hear everything she says. Stay tuned for part two with more crutching and toe wiggling!
Resolution: 1080P
Running Time, 19 Min
Price: $15
---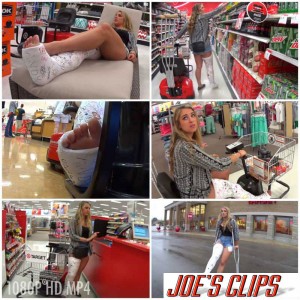 Part 2
06.30.15 – Today's clip is part two of Victoria Goes Shopping in a Plaster LLC. This clip has a lot of action. Victoria wiggles her toes while trying out a chair, goes shopping for some groceries, crutches around looking at clothes and there's a great toe wiggling shot in the coffee shop. Then she checks out and crutches back to the car. Download now to check out this action packed clip!
Resolution: 1080P
Running Time, 17 Min
Price: $14
---
Or get the clip plus 200 images from this set, in 4MP resolution, for only $38