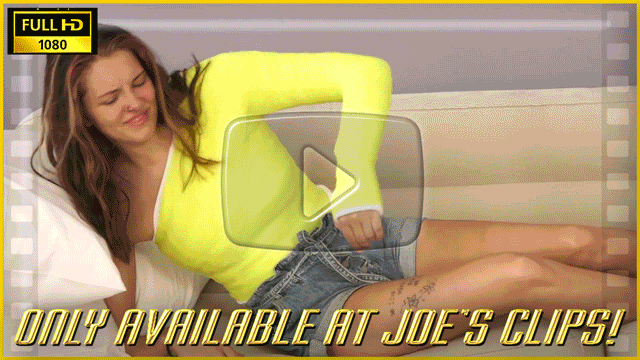 This clip starts with Rene just trying to get comfortable on the couch in her yellow SS, but she is not really able to. Then, her friend comes over to get her out of the house and Rene reluctantly agrees. First, they have some pizza at the park and Rene tries to have a good time, but she's just very uncomfortable and her shoulder hurts. Then they take a walk but Rene's not really enjoying because it's hot outside. Next, her friend treats her to some ice cream to make her feel better, but Rene is just in too much pain to enjoy it so they decide to just go back home.

Price: $20 | 21 Min | 1080P
---
Or get the clip plus over 50 images from this shoot in 10MP resolution for $20!