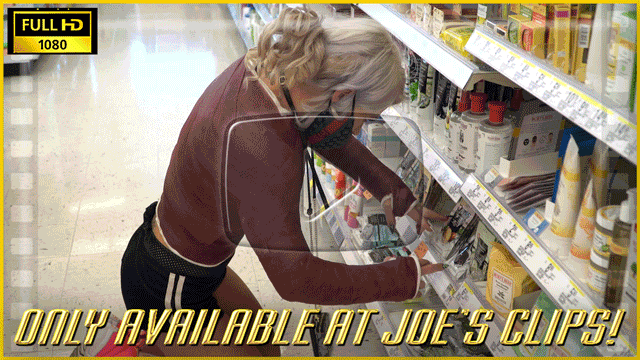 This is just the public footage from a longer shoot. Stay tuned on FC for the next part. 
This shoot may go down as the best DSS video I've made since Kim's Black DSS from the early 2000's. It was a crazy day as Adara was totally spontaneous and wanted to do everything. The full story clip will be on Clips4Sale later, but this Part 1 is just the public footage (the public footage will be available on Joe's Clips), which Adara insisted we do. She also insisted on trying to drive in her DSS! I did convince her to let me drive though. I didn't have my action cam, so I had to film with a large camera in stores, making for some great looking footage. Adara was fearless about doing anything in her DSS (wish I would have known that in the past). On top of that, she's looking better than ever… totally gorgeous. So, enjoy this public footage of Adara at the drug store, restaraunt, and grocery store.

Price: $25 | 32 Min | 1080P
---
Or get the clip plus 165 stills from this shoot in 8MP resolution for $25!