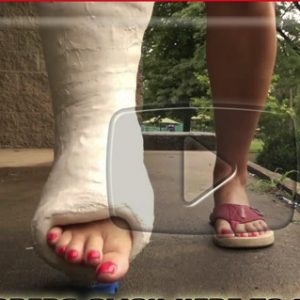 In this clip, the beautiful Jasmine walks around in her big heavy plaster LLWC. There's lots of stopping for toe wiggling shots. Then she's in the wheelchair having a friend push her around and rolling herself around too, with her legs up on the rests.
Resolution: 1080P
Running Time, 12 Min.
Price: $12
---
Or get the clip plus 190 images from this shoot in 10MP resolution for $17!